This page uses photos that I have taken of the Tugs since their acquisition by the Star Tugs Trust. These photos are meant for illustrative purposes to show how the series was made. If you would like to see the models for yourself see the Star Tugs Trust and Tugs Events links around the site for more details.
Burke's Head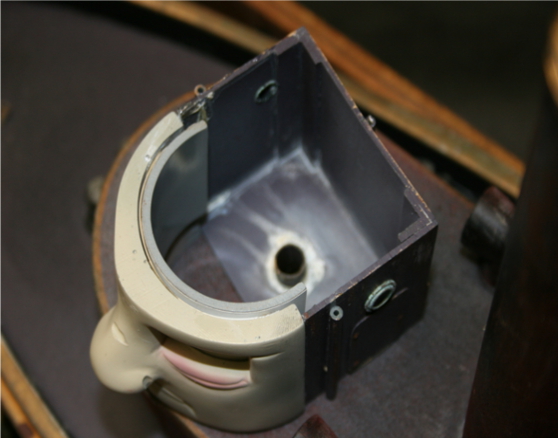 Tugs character head without the motors to move the head or eyes
Billy Shoepack's Face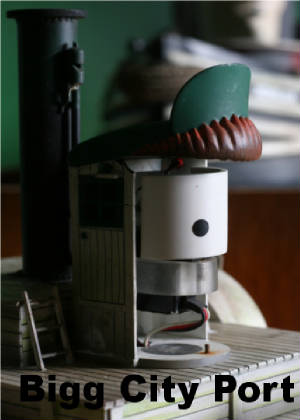 This photo shows the eye piece. Behind this are two motors, one moves the eyes the other the head.
The Boomer Tug with the Old Man hat and face.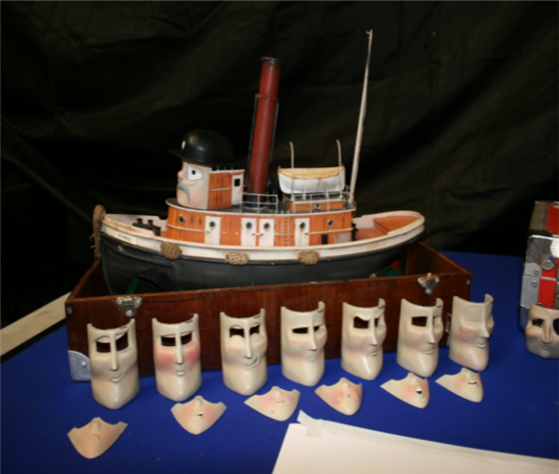 STT don't own Top Hat or Grampus models although they have the faces
Its far easier to let someone else explain how the smoke effects were made if they've done a video. The introduction is a little long and the narration is uncomfortably fast although it is a very informative video and provides a good explanation of how the smoke effects were made.
The Smoke Pipe and Keel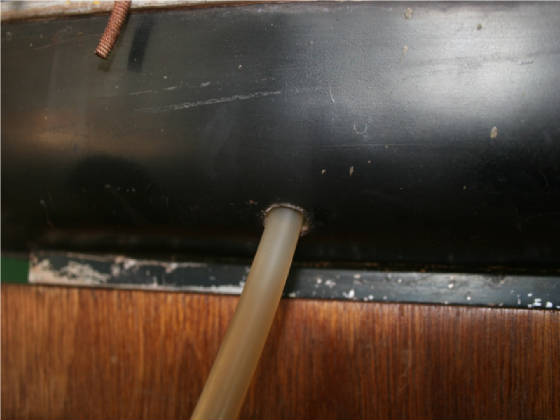 The pipe and hole used to pump smoke through the funnel and keel where it was clamped to its trolley