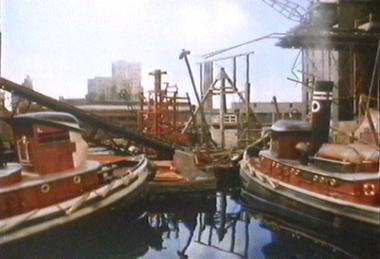 Welcome to Bigg City Port
Tugs was set in Bigg City Port during the 1920s, following the highs and lows of the Star Fleet, who were owned by Captain Star. The Z-Stacks were run by Captain Zero who were the baddies (most of the time) of the series. The hero of Tugs is Ten Cents a harbour switcher who works with Sunshine and with the rest of the Star Fleet they have many adventures.
At a first glance you would think that this was a copy of the Thomas the Tank Engine and you can be forgiven for this as it was made by Clearwater Features. Clearwater made the first two series of Thomas the Tank Engine and Friends and were looking to create a fresh new series that was their own. The series was a success, selling all over the world however it was not to last, for reasons that I can only speculate Tugs ceaced production after the first series. Although there was talk of a second series, the two companies that made Tugs dissapeared, leaving behind the magical memories that children around the world share and cherish to this day.
Tugs in Japanese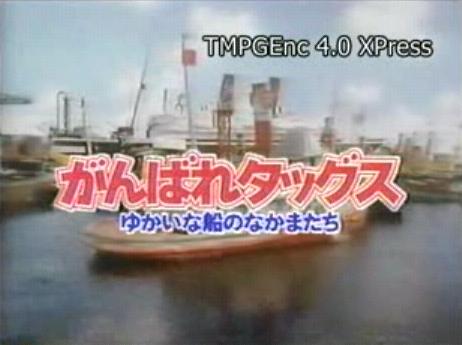 There were many language versions of Tugs as well as an American accent English version
Bigg City port never ceased working, operations carried out throughout the night were continued in the early mornings. Goods stacked high along the docksides were brought into port by road and by rail the lorries and wagons were then re loaded with cargo coming from incoming tramp steamers, ferries and liners for delivery to inland cities and towns. Everyone and every method of transport played a part in moving goods into and outfox the port. The work of our Tugs was an important link in the chain it was non-stop and round the clock. The lifeblood of the operation was cole. Without this dirty stuff industry would have ground to a halt...
Captain Star, High Tide