With Captain Star providing the narration for the series it was mainly focused on his fleet if Tugs, the Star Fleet. Honourable and hard working, they are the heros of the series with a variety of personalities, this page gives a brief introduction to them.
1) Ten Cents, Harbour Switcher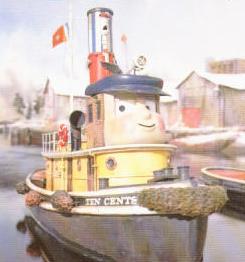 Captain Star's first Tug, he has a big heart and works mainly with Sunshine.
2) Big Mac, Harbour Tug
One of Captain Star's strongest tugs, he's river wise and takes little nonsense.
3) OJ, paddle steaming harbour tug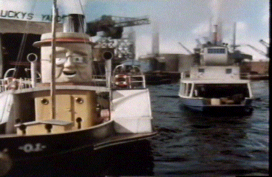 Captain Stars oldest tug, he is harbour wise and what he has forgotten the others are still learning
4) Top Hat, Railway Tug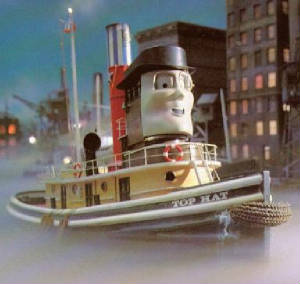 A tug with a more upper class outlook on life
5) Warrior, Harbour Tug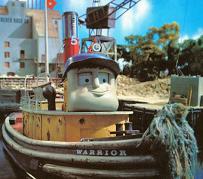 Friendly, enthusiastic and clumsy
6) Hercules, Ocean Going Tug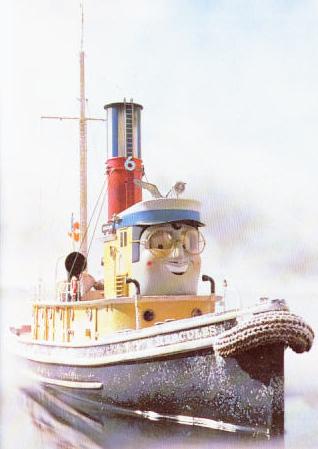 Strong, Suave and often working on contracts elsewhere
7) Sunshine, Harbour Switcher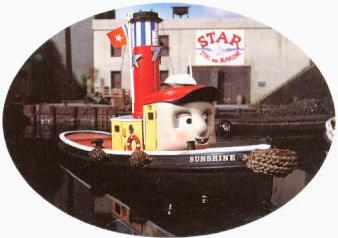 Captain Star's newest tug, sometimes shows his inexperience but he's a good worker with a big heart