Jonny Cuba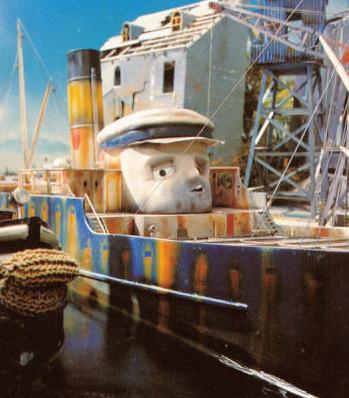 A smuggler, who is very aggressive towards other harbour vessels.
Izzy Gomez
His cargo is bananas from South America and likes to get into port for a low price or free!
There were various other trampers in the series, such as the Naval tramper Kracatoa and Mam Tucket, I can't picture all of these here as I do not have a picture of any of them.
Schooners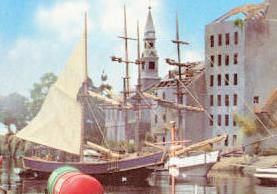 Extras, used throughout the series as they are cargo ships gradually being phased out by trampers.
The Fulton Ferry
Featured in the on many ocasions, it wasn't until it sunk in Quarantine it got a role in an episode.