These were the golden days of Ocean Liners and much of the work that the Tugs characters did involved escorting these floating palaces into and out of the port. Although there was only one ocean liner model used during the series it received numerous paint jobs and funnel realignment depending on which fleet it was intended to represent. This was done to great effect for the younger fans who may never realise they were all the same model.
The Duchess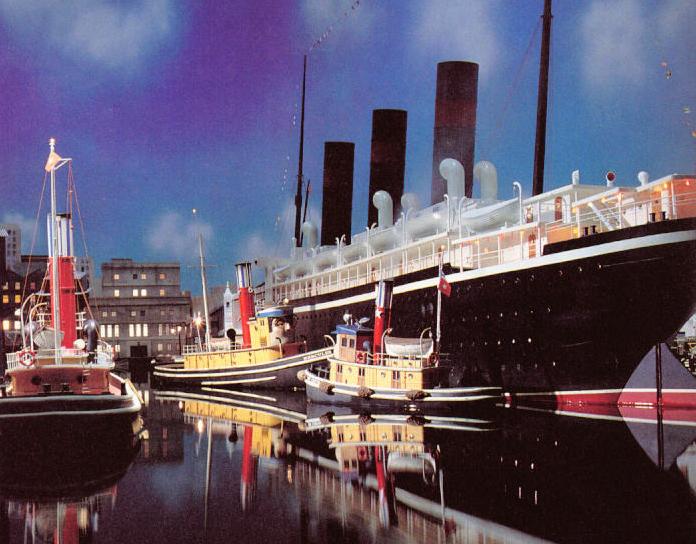 Appeared in the pilot, Sunshine
The Princess Alice

The Star Fleet guide her in for repairs to her damaged rudder. PA also appears on the website logo.
The SS Vienna
Hercules guiding her to Bigg City during Bigg Freeze