Here is just a sample of the merchandise that was available when Tugs was broadcast. Many of the photos on this page have been taken from external sources, however where I can I have used my own photos. I am constantly looking to update this page as and when new merchandise items are "discovered."
Card Game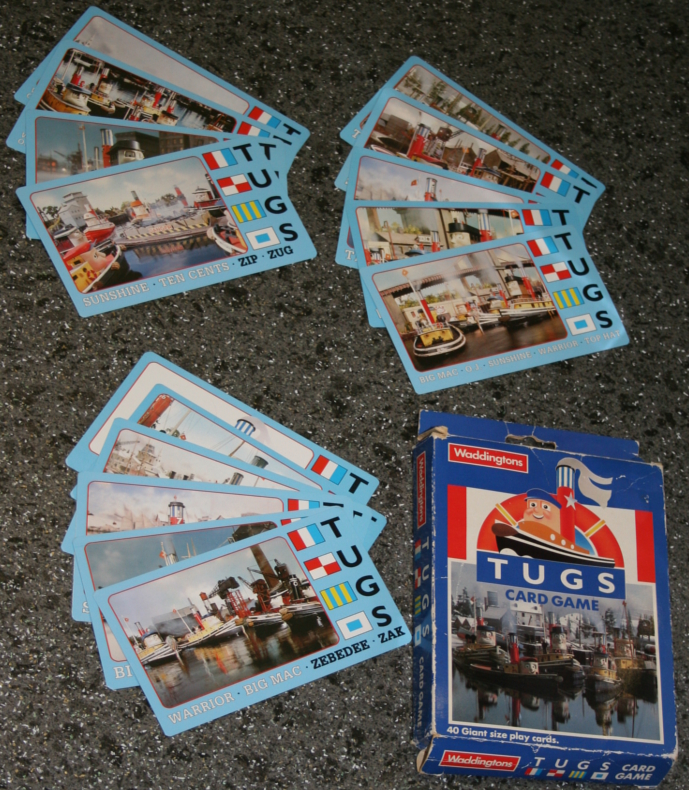 This card game is a rare find
The Tugs Activity Book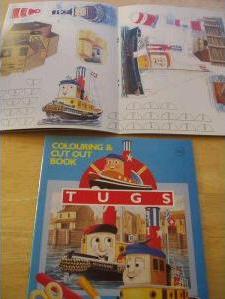 Fun and activities for those young Tugs Fans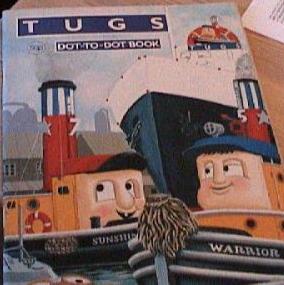 This Dot to Dot book is a rare find
Another rare Tugs merchandise item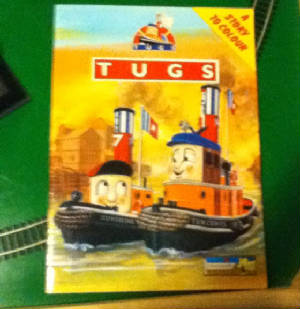 Photo submitted to the Bigg City Port Facebook page by Davy Bridgwood
Bedding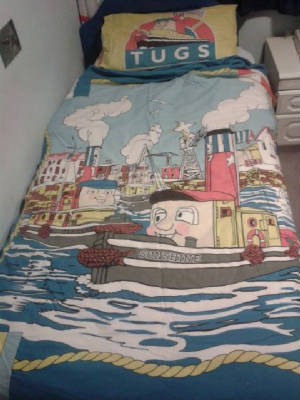 All good programs and characters need bedding for their fans to snuggle in!
Video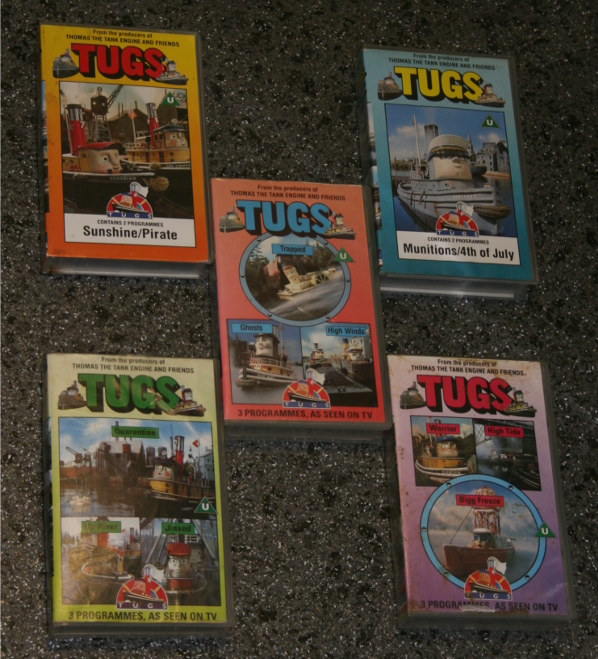 One of the 5 videos in the collection
Photo Story Books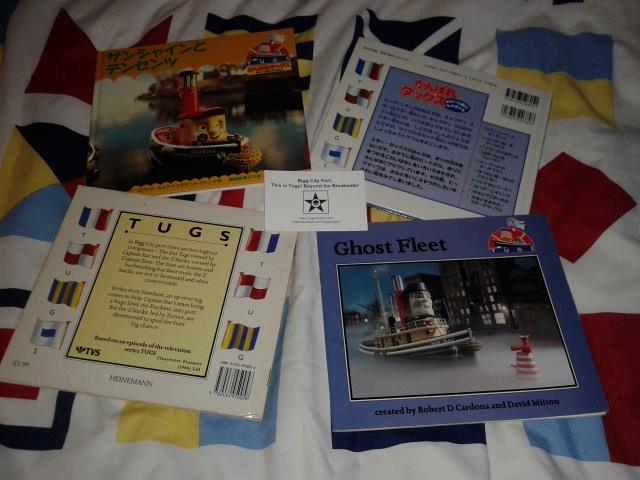 10 of the episodes were adapted to photo story books for both English and Japanese language formats.
Ertl Ten Cents & Sunshine
Along side the Triang Minic tugs for scale
Jigsaw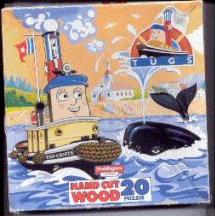 There were various different jigsaws released, others can be seen following the link below
Fiona Hardwick
Recruited to write stories that weren't made into episodes
Two annuals were released.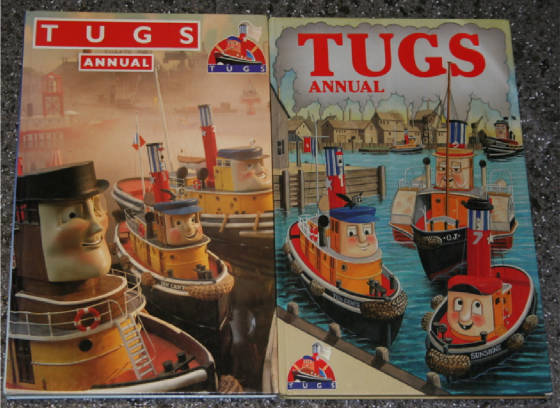 Sticker Books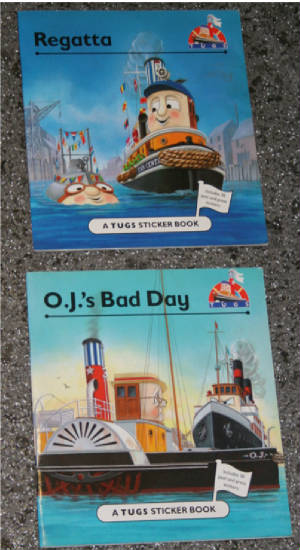 Up River & rumoured to have featured as sticker books in this series
Thimbles by Birchcroft China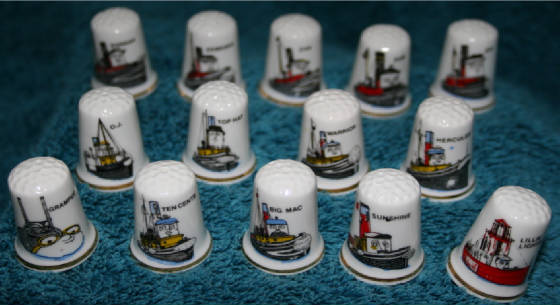 One rare piece that is more traditionally a girls' favourite
Not exactly Tugs merchandise, but it's a prize catch for any Tugs fan regardless!
Here is a selection of the wide variety of Tugs merchandise that was available in Japan.
Japanese Sunshine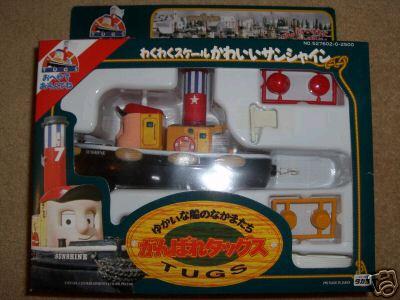 Found by an SiF member on eBay it comes with another two boats and bouys
Sunshine, Ten Cents & Big Mac Japanese Candy Toys
Submitted to the Bigg City Facebook page by Kai Nakayama